Mark Xuereb is a life-depicting Gozitan artist. There is no set medium or style. Instead he likes to allow space for the idea to dictate how best to express itself. This multi-faceted approach together with his willingness to experiment with non-traditional techniques ensures that his work is never stagnant and always on point.
Various themes are explored in his body of work, perhaps the most common of which being Primitivism and the consequences of the never-ending war on nature. Xuereb is highly influenced by ancestral peoples from all around the world, those trying to preserve their culture from the ever-consuming giant known as globalization. This search for the spiritual in the primitive has led him to the deep jungles of Peru, where he spent a month long artist residency experiencing and learning traditional ceramics from the indigenous peoples of the Amazon. His quest for that which is primal continues.
His works can be found in several private collections in Malta, the United States, Peru and Canada as well as at bars and boutique hotels around the islands. Xuereb's art has also been featured on numerous websites, TV programs, newspapers and radio stations, both locally and abroad.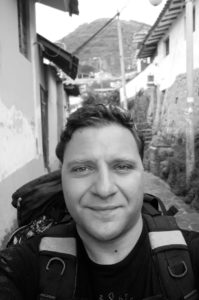 Artworks by this artist
Sale!

SOLD

SOLD

SOLD