gozonews.com: ArtHall opens its doors with an exhibition by Tomas Hed
ArtHall, a new gallery in Victoria, Gozo, had its official opening on Friday evening by Mr. Frank Cassar from the Ministry for Gozo.
The opening exhibition by international Tomas Hed with Perspectives – woke up the curiosity of many of the people attending the event with plenty of questions, points of view and ideas exchanged between Tomas and the audience.
Tomas explained that "art never talks in the same way to everyone. What motivates me to create one painting, doesn't have to be what you see in it."
Tomas is from Sweden and lives in Gozo. The artist said that in this exhibition he is presenting different ways of being in the world, pointing out the genuine characters' views in his creations.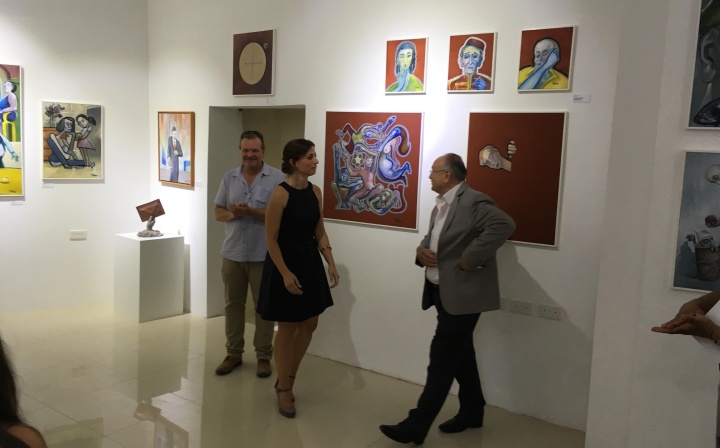 Marta Obiols Fornell, the person behind the opening of ArtHall said, "the ultimate aim of the gallery is to promote groundbreaking, avant-garde, ironic, and provocative art for the general public of Gozo and Malta."
The gallery is located at 8, Triq Agius de Soldanis. Tomas Hed's exhibition – Perspectives – will remain until the 11th of September. The opening hours of Arthall are:
Monday/ Tuesday: 10:00-13:00 16:00-18:00 Wednesday/Thursday: Closed Friday/ Saturday: 10:00-13:0 16:00-18:00 Sunday: 10:00-12:00
Arthall gave thanks to everyone who attended the opening and provided their support for this project.